Frequently Asked Questions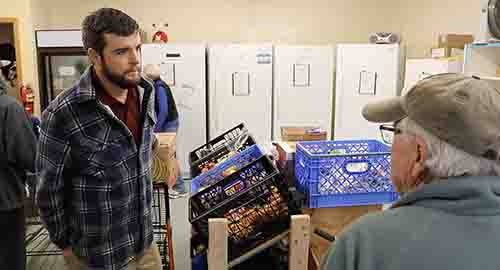 The 1017 Project donates beef to entities in each community that are already plugged-in to the distribution needs of their region. These partner food banks and pantries pay for the processing and pick-up of the beef that fills their freezers!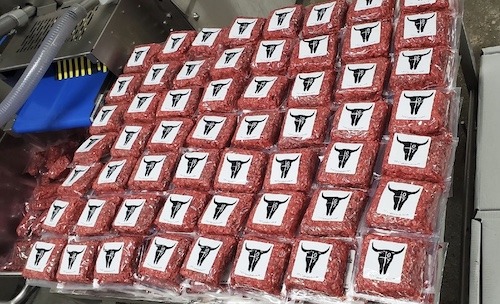 IS THE BEEF USDA CERTIFIED?
Yes! The 1017 Project has implemented a monthly schedule with regional USDA-certified butchers. Butcher dates are often scheduled a year (or more) in advance to facilitate a reliable rotating delivery schedule for partner food banks and shelters.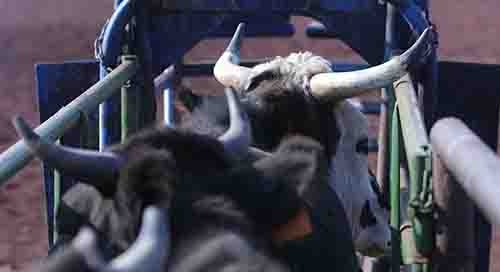 DOES THE 1017 PROJECT ACCEPT LIVESTOCK DONATIONS?
Yes! A donation receipt can be generated and pick-up or drop-off arrangements can be made with our cattle care staff. The 1017 Project's ability to pre-schedule the USDA-certified processing required by food banks, as well as house and care for livestock, makes donating much easier and allows ranchers to get back to their own business ventures. Our inventory management system allows for hang weights and food bank recipients to be reported back to donors.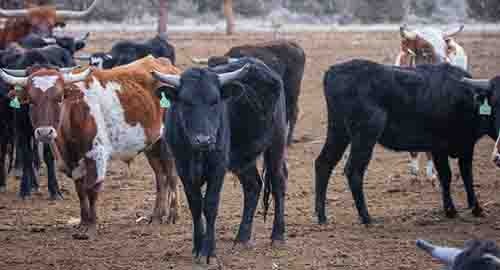 HOW DOES THE 1017 PROJECT SUSTAIN ITSELF?
The 1017 Project generates capacity-building revenue via contract cattle leases, arena management, team roping events, and corporate/individual sponsorships. Food banks pay for the costs associated with the USDA processing and pick-up of their beef. These working partnerships reduce costs to all parties. Longevity in the market-place has allowed The 1017 Project to build targeted partnerships with USDA processing facilities, ranchers, and municipalities, to deliver a consistent supply of protein to food banks even during seasons of economic, or supply-chain, fluctuations.
Learn More About Our Process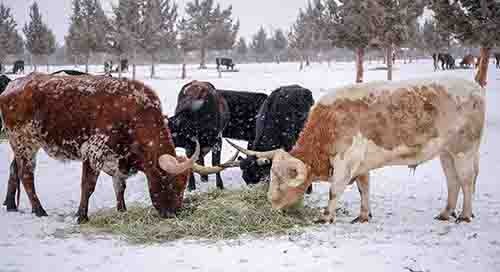 The 1017 Project beef reaches hungry families within days of being picked up from the butcher, making it even fresher than what the average consumer purchases from a grocery store. All cuts of beef from The 1017 Project cattle are included in the donation process. So, every food bank, and shelter, provides their clients with the freshest, locally-grown beef.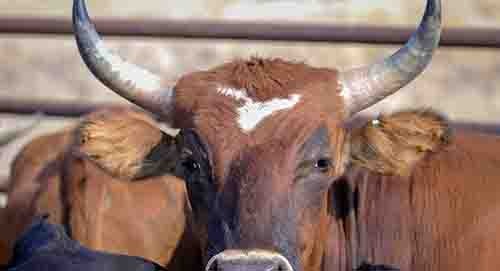 HOW CAN COMMUNITIES GET INVOLVED?
There is a place for you to participate in this groundbreaking program that will significantly help your community.
The potential for replication of The 1017 Project in other locations means The 1017 Project can grow beyond its current borders and resources to lock arms with other communities.
The 1017 Project brings members of the community together to make a tangible difference in the lives of the givers and the receivers. Volunteers that want to put their shoulder-to-the-wheel on behalf of The 1017 Project can donate their time at roping events and local food banks and shelters that receive 1017 beef. The Project also gains exposure when it is followed and shared on social media platforms, when local farmers and ranchers become aware of the various tax-deductible donation opportunities, and when community members show up anytime the cattle are working, or hungry families are being fed.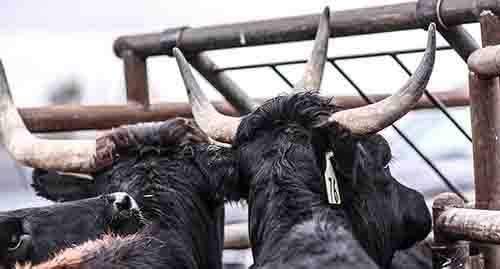 WHERE DOES THE NAME COME FROM?
1 Corinthians 10:17 "Because there is one loaf, we, who are many, are one body, for we all share the one loaf."
Become Part of the Solution
Learn More About Our Community Impact