The 1017 Project raises and donates the cattle.

The food banks pay a small shared-maintenance fee that helps offset feed and USDA processing/packaging costs. This working partnership reduces costs to both parties. The 1017 Project beef reaches hungry families within days of being picked up from the butcher, making it even fresher than what the average consumer purchases from a grocery store. The 1017 Project sources any entity that serves disadvantaged people, making it a "barrier-free" provider.
The 1017 Project began in 2014 and distributes fresh beef to food banks in Oregon, Arizona, Texas and Montana.
The 1017 Project manages its own cattle and also accepts tax-deductible donations of livestock, hay & equipment.
All cuts of the cow are prepared as ground beef into 1 lb. frozen packages for easy distribution.
1 lb. of ground beef generates roughly 4 servings of protein.
The 1017 Project is a "barrier-free" program that gets protein into the hands of food-insecure people, regardless of whether or not they qualify for other assistance. Any agency that serves hungry people can distribute 1017 Project beef.
The following agencies receive beef from The 1017 Project and are serving food-insecure families all over Oregon and beyond:
OREGON:
Crook County
Brasada Cares
Crook County School District
Crook County Health & Human Services
Eastside Foursquare Church
First Baptist Church – Prineville 
Lutheran Community Services NW 
Powell Butte Community Charter School 
Prineville Senior Center 
Project Love – Powell Butte Christian Church 
Redemption House 
Rim Rock Trails Treatment Services 
Shiloh Ranch Church 
St. Vincent DePaul – Prineville Food bank 
Deschutes County
Assembly of God Church – Redmond 
Bethlehem Inn 
Beulah's Place 
Care & Share Community Outreach – Sunriver
Central Oregon Veterans Outreach 
Council on Aging
Family Kitchen – Bend  
La Pine Community Kitchen 
Nativity Lutheran Church – Bend 
Neighbor Impact 
Redmond Community Church 
Redmond Senior Center 
Salvation Army – Bend, Oregon
Shepherds House – Bend, Oregon 
Sisters Kiwanis Food Bank 
Sisters School District 
St. Vincent DePaul – Redmond Food Bank 
St. Vincent DePaul – Bend Food Bank 
St. Vincent DePaul – La Pine Food Bank 
Teen Challenge – Bend, Oregon 
The Giving Plate – Bend, Oregon 
Redmond VFW #4108 
Jackson County
Rogue Food Unites
Jefferson County
Madras Community Food Pantry
Patriots for Families
Madras VFW

Lake County
Cowboy Dinner Tree Food Pantry – Silver Lake
Kids Korner Food Pantry – Christmas Valley
Lane County
Every Nation Ministries
Linn County
Adult & Teen Challenge – Willamette Valley 
Multnomah County
Oregon Food Bank
Polk County
Harriet House
Umatilla County
Eastern Oregon Youth Camps 
Wallowa County
Camp Eagle Cap 

Wasco County
Life Raft Pantry – Maupin
Yamhill County
Praise Assembly Church Pantry
ARIZONA:
Community Church – Congress, AZ
Mom's Pantry, Phoenix
Wickenburg CAP Office – Wickenburg, AZ 
Wickenburg Elks Lodge no. 2160 – Wickenburg, AZ
MONTANA:
Butte Food Bank
FAST Blackfeet Food Bank, Browning, MT
Laurel High School Food Bank
North Valley Food Bank, Whitefish, MT
The Yaak Food Cupboard
TEXAS:
4 Saints Episcopal Food Bank – Ft. Worth, TX
Arlington Charities – Arlington
Bethel Temple – Cleburne
Center of Hope – Texas
City Square – Dallas, TX
Harvest House – Burleson, TX
Helping Hands for Jesus – Alvarado, TX
Hill Country Daily Bread Ministries – Boerne, TX
Iglesia Bautista Victoria en Cristo Church, TX
Lord's Pantry – Arlington, TX
Mercy Chefs – Texas 
Northside Inter-Community Agency – Ft. Worth, TX
Open Door Food Bank – Joshua, TX
Pleasant Hill Children's Home – Fairfield, TX
Runner's Refuge – Ft. Worth, TX
Salvation Army – Ft. Worth, TX
Shepherd's Valley Cowboy Church Food Pantry – Alvarado, TX
Victory Family Church – Burleson, TX
WestAid – Ft. Worth, TX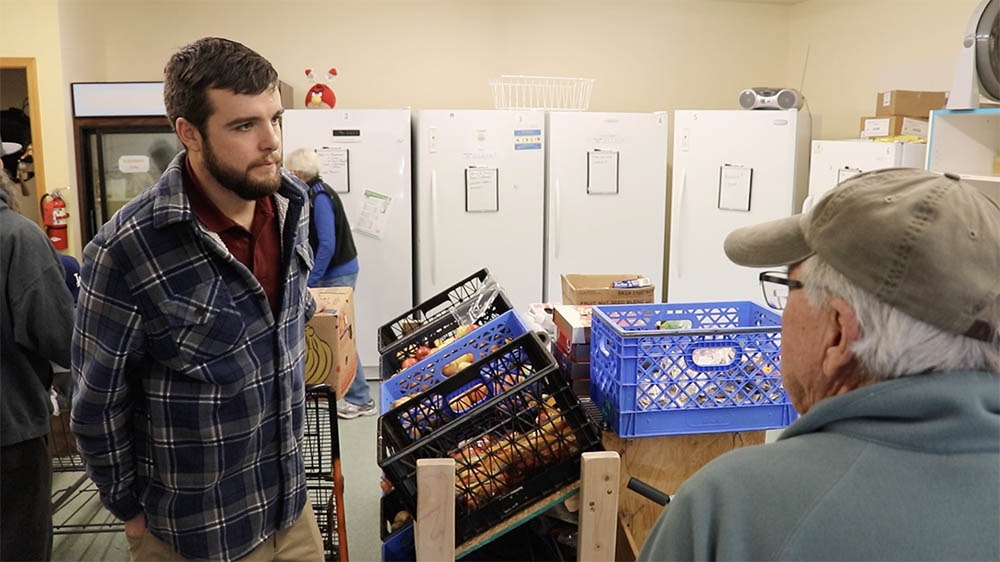 How is the beef distributed?
The 1017 Project donates beef to entities in each community that are already plugged-in to the distribution needs of their region. These partner food banks and pantries pay for the processing and pick-up of the beef that fills their freezers!
Is the beef USDA certified?
Yes! The 1017 Project has implemented a monthly schedule with regional USDA-certified butchers. Butcher dates are often scheduled a year (or more) in advance to facilitate a reliable rotating delivery schedule for partner food banks and shelters.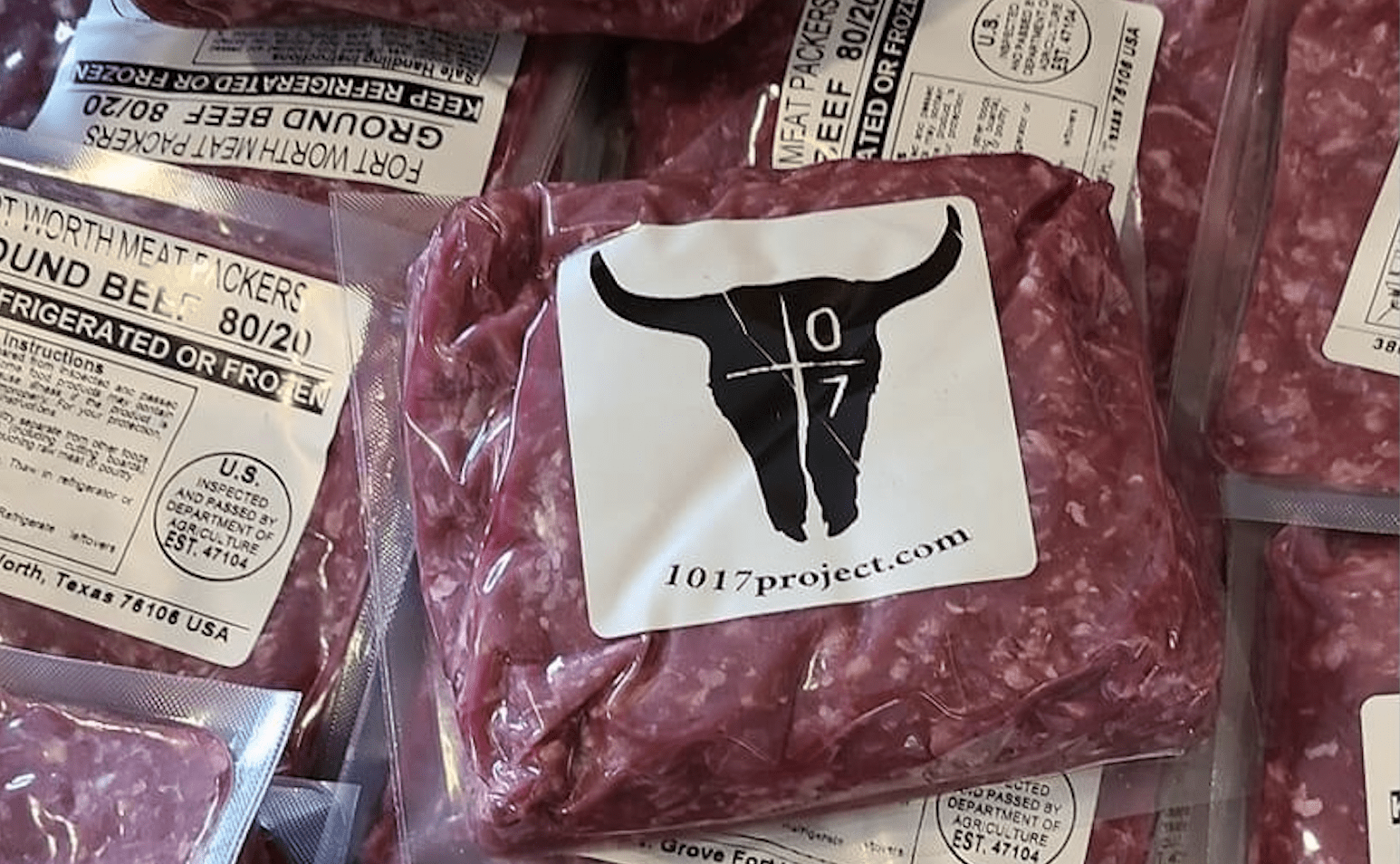 Become Part of the Solution
Learn More About Our Community Impact